80 percent winning.

People always ask us how we did in the elections. The simple answer is really well. 80% of our candidates either won or got through the primary. While that's pretty good, we are more excited about some of the work on particular races. WinPower staff is a little tired today but proud of the things we've accomplished.

Issaquah School Bond

The year started working on the Volunteers For Issaquah Schools bond. A $533 million bond was critical to deal with overcrowding as the eastside of King County's population bust through the seams. Clearly, our message resonated as the campaign received over 70% of the vote.




Beth Doglio

In May, we had a first. In an open legislative seat, Beth Doglio filed in the open seat vacated by Rep. Sam Hunt. No one ran against her. Beth is a thirty-year powerhouse organizer who has worked with labor, choice, the environment and as been active as a volunteer in Olympia schools. We are not saying that if you work with WinPower Strategies, you will run unopposed. But, it could happen!




Taking Back The Senate

Guy Palumbo

Guy called us when he heard that Senator Rosemary McAuliffe might be retiring. Reps. Derek Stanford and Luis Moscoso had both said they were staying in the House. At the last minute, Luis ran anyway. Guy is not one to shy from a fight and decided to keep campaigning. Our first poll showed Guy 9 points down. 

But, Guy connected with voter frustration with traffic congestion. The 1st District has some of the worst traffic but received very few projects in the latest transportation package. Guy has some great ideas for targetting mailings within the district and we did an fun digital ad shot solely on a GoPro. After the first returns, Guy is 50 votes behind. We will keep watching.

https://youtu.be/sc897i9qPx4

Mark Mullet, Lisa Wellman and Tim Probst

Mark is the owner of Zeek's Pizza and Ben and Jerry's. He is also the father of four daughters. We talk about those things alot!

He is also one of the most effective legislators in the Senate bringing many projects back to East King County including a new overpass at Highway 18. Even though the GOP pummeled him with negative ads in the last few weeks, Mark still finished strong at over 50% of the vote. 

If you haven't met Lisa Wellman, you need to. She is an incredibly accomplished teacher turned CEO who is running a very strong race against incumbent Steve Litzow. She ended the night only 169 votes down from Litzow with more ballots coming in this week.

WinPower had worked on the candidate side with Tim Probst in 2008, 2010 and 2012. This time, we worked on an independent campaign highlighting his opponent Lynda Wilson's terrible record on issues affecting working families like minimum wage, gender pay and family leave. Tim ended up over 50% on Election night with a great shot of returning back to the State Senate. 

A Woman's Place Is In The House And The Senate

We already talked about Lisa Wellman who is running an excellent campaign for the State Senate. We also have some great candidates for the House and for County Council around the State.

Kristine Reeves

Currently leading over incumbent Teri Hickel in the 30th Legislatiivd District, Kristine Reeves is starting strong. Kristine currently serves as the Director of Economic Development for the Military and Defense sector for the state of Washington. She lives with her husband, Camron, and their two young children in Federal Way. She made a strong case for helping working families who struggle with the challenges this economy throws at them. She has a great track record working with Patty Murray and in the Governor's office and will make an excellent legislator. If she wins, she will be the only African-American women in the state legislature.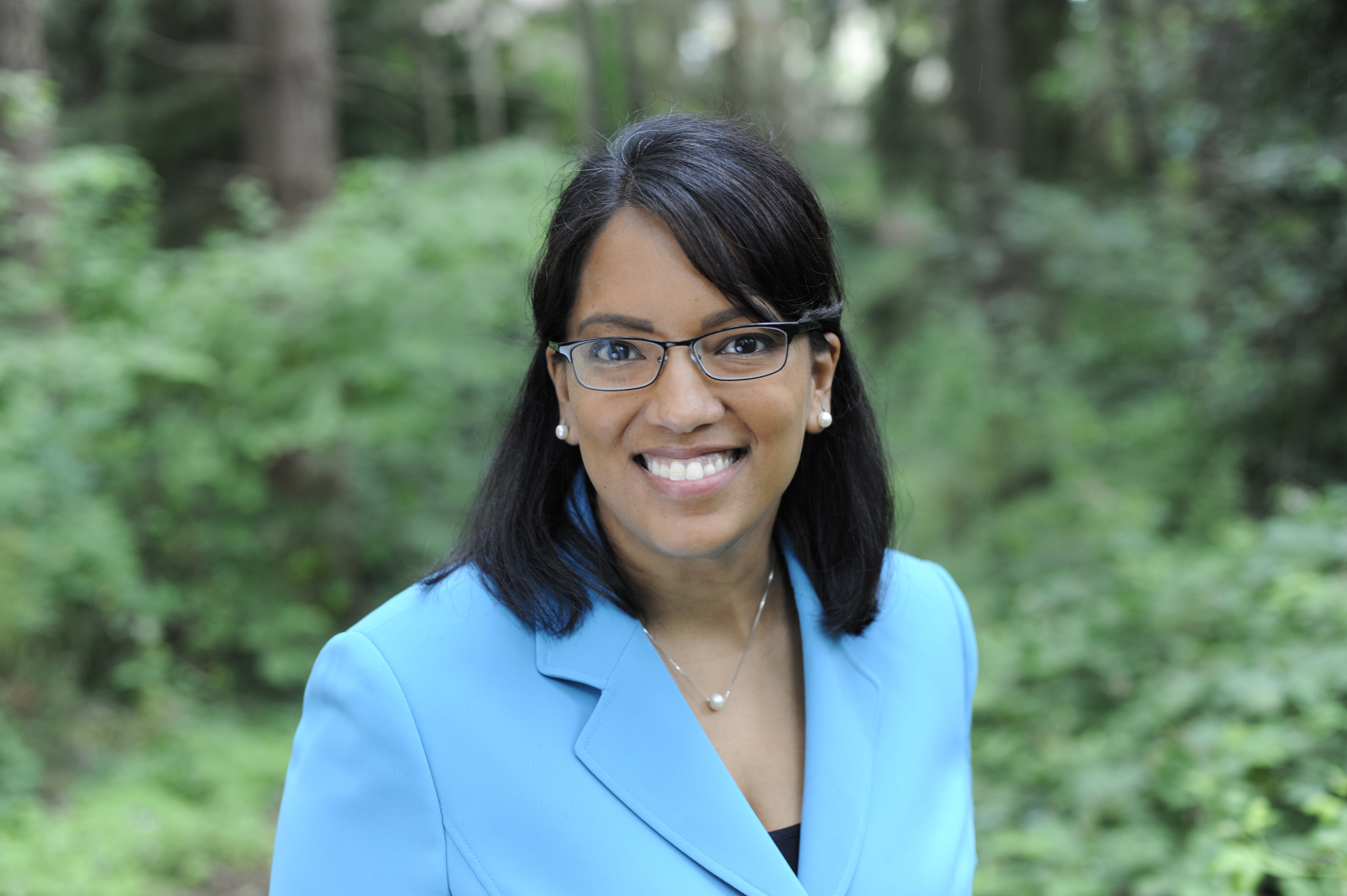 Tanisha Harris

Tanisha is running for the Clark County Council. She is currently a CASA Program Specialist for YWCA Clark County, where she works everyday with individuals and families who are involved in the Clark County family court and dependency court systems.  Previously, she worked for the Evergreen Public Schools as a Multicultural Youth Coordinator and Coordinator of Personnel and Equity Programs. On Election night, she was leading a three way primary with 46% of the vote which is a 15 point lead over the next vote getter. 

Sharlaine LaClair

We started working with Sharlaine during filing week when she jumped into the race because no other Democrats were stepping up. Sharlaine is currently the Lummi Nation Service Organization Ventures Executive Director, where she promotes prosperity through philanthropy, job creation, entrepreneurship, community partnerships, and a small business incubator. She topped two other opponents to face Luanne Van Wuerven in the 42nd (Bellingham, Ferndale) in the fall.

Monica Jurado Stonier

Monica is the only elected incumbent that WinPower consultants have lost in the legislature. She lost one of the closest House elections in 2014. We are excited to correct that record this year. Her family moved to the 49th and she decided to run for the open seat vacated by Rep. Jim Moeller. Monica is a educator and was a very strong champion for public schools in her term in Olympia. She came out ten points above her closest opponent to lead the field in this seat in the 49th (Vancouver).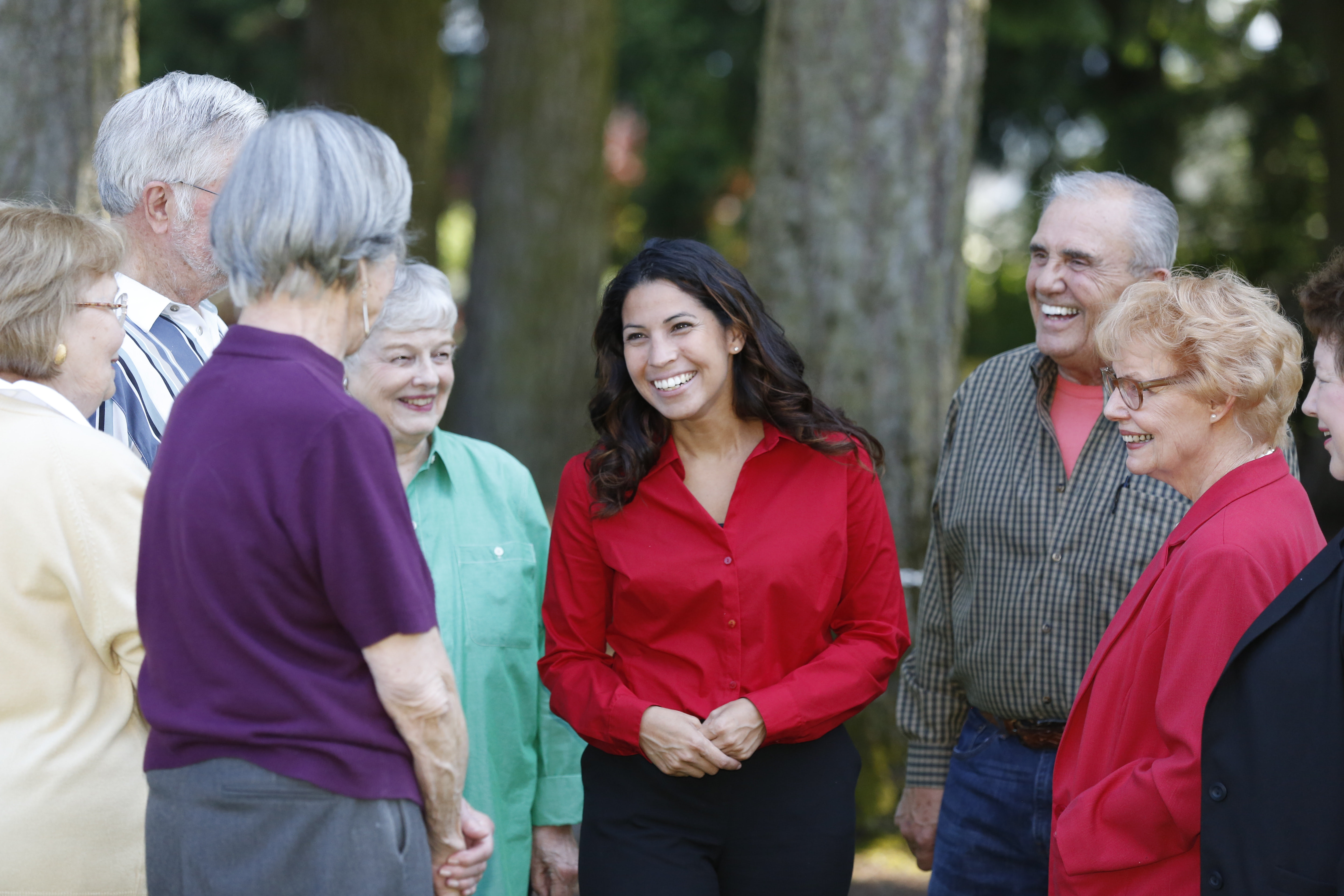 Chris Reykdal

Chris faced a tough, crowded field in his race for the Office of Superintendent of Public Instruction. He was one of WinPower's first clients and runs as a strong, progressive champion for fully funding education, increasing community and technical education and simplifying our student testing. He will face Erin Jones in the fall. We got to do a great TV ad that featured Chris in his original first grade classroom in Snohomish, Wa. You can see it here:

https://youtu.be/lt1rc8VQNnc

A couple disappointments

There are always some races we wish went the other way. Dave Upthegrove ran a strong campaign for Lands Commissioner. He was the first to come out and oppose using state lands for coal exports but came up short in his first statewide race. My friend, Marcus Courtney, did a great job pushing bold innovative progressive ideas in the 43rd legislative race. He will continue to be a force on economic justice issues in whatever he chooses to do next.

Thanks to all of our clients for working with us. You can learn more about WinPower at: WinPowerStrategies.com

Halei, Eileen and John

WinPower Strategies
http://winpowerstrategies.nationbuilder.com/
Do you like this post?